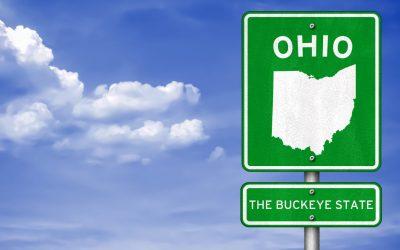 Compare Electricity Rates in Ohio

.
Sign up your electric accounts online with a few simple clicks. Get started today!
Energy Choice Ohio
Did you know Ohio offers businesses and residents the right to electric choice? You have options beyond the city of Columbus utilities, Ohio Edison, AEP Utilities or however you currently get your power. We can find you an affordable electric company in Cleveland or anywhere in the state. Start price shopping for Ohio electric suppliers today.
Deregulation allows energy providers to compete for your business. It drives down prices and lets you choose a contract that fits your needs. Since 2001, Ohio has been a deregulated energy state — in fact, as of 2017, 46% of Ohio residents take advantage of energy choice. Besides offering more predictable prices, choosing your provider lets you shop for contract terms, renewable energy and superior customer service. We provide the energy choice Ohio residents and business owners have grown to trust.
Utilities in Ohio
Duke Energy Ohio - (800) 544-6900
Ohio Edison - (800) 633-4766
AEP Ohio - (800) 672-2231
Toledo Edison - (800) 447-3333
The Illuminating Company - (800) 589-3101
Dayton Power & Light - (800) 433-8500
Shop For A New Supplier
You have come to the right place! We're so happy to discuss energy with you.

Small Business & Residential Solutions in Ohio
If your business consumes less than 250,000 kWh's per year, our online portal with instant rates would be the best path to get started.
Schedule A Reverse Energy Auction
Large commercial customers gain the most from our technology. Drive your rate down further with a tailored reverse energy auction.
Electric Rates in Ohio
Not all energy rates are the same. To truly compare energy choices in Ohio, you must understand each type of rate option on the market. The types of rates available to Ohio consumers include:
Fixed-Rate Plan
The most straightforward plan is a fixed-rate plan. Under these terms, you'll pay the same rate per kilowatt-hour. Outside of this you may be subject to sales and use tax depending on your type of business.
Variable-Rate Plan
A variable-rate energy plan changes from month to month based on wholesale electricity prices and current market conditions.
Want To Learn More

?
Let's Review A Few Things About Electric in Ohio
You'll find several energy suppliers in Ohio ready to supply your home or business with electricity. So, how do you find the right one? Here are some things we always consider:
Current Contract Terms
You will need to know your current contract expiration date and/or early termination fees that may be applicable. We want to match up your new contract with the ending of the current one. We can do this regardless of if your business' contract expires next month or two years from now.
Read The Contract
More important than the price you pay are your agreement terms. A company that lets you lock in your pricing for longer or allows for less pass-throughs may be worth a slightly higher rate. Reading the fine print carefully is what we do best. Our team is equipped to answer any questions that may arise about a pass-through scenario with a fixed contract.
Monitor the Market
Did you know that a commercial account can start shopping for a new supplier months and even years into the future? Even if your current agreement does not expire until the end of next year, you can take advantage of current market conditions today and lock in a renewal rate to start when your current one ends.
Understanding Common Terms and Energy Language
Evaluating energy suppliers will be much simpler if you become familiar with the industry's inner workings.
Supplier
This is the company you are purchasing energy from. They will charge you your contracted rate for each kilowatt-hour of energy you consume.
Utility
Your utility company is determined by your location. They ensure the power you purchase is sent to your home through the lines.
Consolidated and Dual Billing

If you receive one bill each month from the utility with the supplier charges included, this is consolidated billing. If you get a bill from your supplier along with a bill from the utility, this would be dual billing.
Simplified Ways to Switch

.
No matter how you choose to switch, we've got options.

Switch Online
Easily enroll your electric or gas online with our portal.

Chat with Our Experts
Our energy advisors are ready to discuss your options, 800-225-3813.

Schedule Your Auction
Watch LIVE as suppliers bid on your energy with our reverse auctions.